_________________________________________________________________________________________________________________________________________
A COLLEGE DOCUMENTARY STUDIES CLASS set out in 2009, 2011, 2012 and again in the spring of 2013, to document the stories of elders. Students from Christopher Newport University in Newport News, Virginia, spent four months listening to and documenting stories in narrative, photography, video and audio. Students worked with the same subject for the duration of the project.
In this edition, our fourth, we hear and see stories that represent a broad range of human experience: coping with the loss of a partner to a philanthropy that grew from a miracle, from a change in sexual orientation to jam sessions with a well-known guitarist, from a veteran's struggles with health care to a different kind of veterans­—the Breakfast Bunch who have met at the same landmark restaurant Tuesday mornings for decades. We hope you will enjoy these stories, and the dozens in our archive. Oh, and please drop us a note after you do.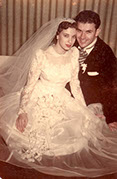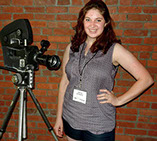 _______________________ Multimedia Stories in Narrative, Photography, Audio and Video _______________________
"On A Continuous Quest"
audio by Aubrey Kosa ? Summer 2014