_________________________________________________________________________________________________________________________________________




"Timeless Memories"
documentary video by Ayla Peacock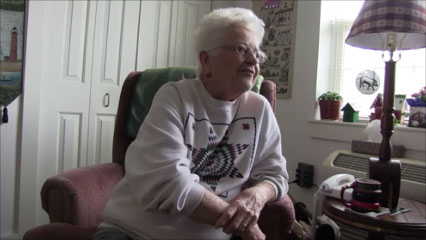 Edna McVey—elegant and charming.
EDNA McVEY, 85, is a resident at Mennowood Retirement Center in Newport New, Va. Originally from neighboring Poquoson, she is no stranger to the Newport News/Hampton Roads area. During my visits with Edna, she shared her stories and memories from her travels and past. Although she sometimes repeated her stories and would grow slightly concerned, each time she repeats herself she became more emotionally invested and comfortable. She deflates the stereotypes that elderly are old and fragile and proved my own preconceptions about older people to be wrong. Edna is eloquent throughout and will immediately capture you with her sweet accent and charm.